February 18th, 2015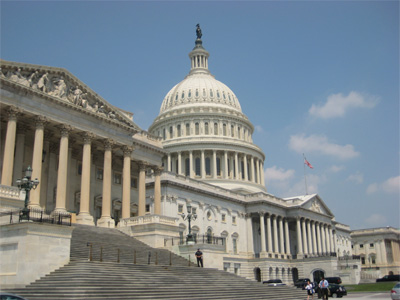 Remember the uproar over federal agencies hosting boondoggle meetings? Recently, the Washington Post reported the aftermath of the executive branch's crackdown on travel and conference expenses. Anyone desiring to attend a meeting of any kind faced massive roadblocks to approval. "Conference" and "travel" became dirty words. Those who won approval to attend local training sessions had to buy their own lunches. Ditto for coffee.

"Employees at a wide range of agencies say the rules are gumming up the machinery of government," states Lisa Rein's report. Here are a few of the consequences of the stringent rules:
FDA scientists couldn't travel to academic conferences to present their research.
Mental-health workers at military hospitals couldn't attend refresher courses needed for licenses.
Because a Reno hotel had a casino, judges had to be bussed off-site to get their training in a college conference room.
Tourist destinations like Reno and Orlando, which offer some of the nation's most affordable hotel rooms, are blacklisted by agencies.
Meetings are kept small to avoid requirements for multiple approvals.
Frustrated trainers and meeting planners at agencies resort to videoconferencing and online training, driving up costs for consultants.
Three years into the crackdown, the administration is finally easing restrictions to give agencies more flexibility. Yes, the pendulum is beginning to swing back, but it may take years to overcome government-wide perceptions that sponsoring conferences, or allowing travel to them, is a bureaucratic no-no.
As the Omnience team advises agencies on how to make their meetings more effective, we constantly hear their complaints of the overly rigid rules. And we're offering them a long-term solution, based on our experience in helping corporate clients defend their spend, to assure future funding for desirable events. Here's the gist of our advice to federal agencies:
Start changing perceptions that meetings are measured by costs. Typically, that's the main metric managers use in their decision making. Let's change it from a cost discussion to an outcomes discussion.
Set goals for every event. State clearly the reason for the event. Define what should happen as a result of attending—such as what people will know that they didn't know when they arrived; how their actions or behavior or attitudes will change.
Build the meeting's content around the goals you defined.
Measure outcomes for every event. Pave the way for future event funding by highlighting the outcomes generated by the event. Every event should have a measurable outcome, such as increased skills, awareness, enthusiasm, commitment, or performance.
Show continuous improvement. The facts you get measuring the value of this year's event will create a benchmark to help you gain approvals for future events. In subsequent years, you can start demonstrating year-to-year improvements. Show your boss the meeting's "ROE"—Return on Expectations.
Here are a few tips to increase the effectiveness of your meetings and your ability to measure their value:
Use simple surveys to gather before-and-after facts. Use the registration process to gather benchmark information from attendees; then find out what changed in post-event email surveys—perhaps with one survey a day after the event and another three months later.
Find opportunities to interact with attendees during the event. View every interaction as a learning/information gathering opportunity—the key step to improving and demonstrating your event's value.
For training sessions, don't stop with merely awarding certificates. Even routine training sessions merit substantive efforts to showcase value by measuring outcomes.