September 3rd, 2014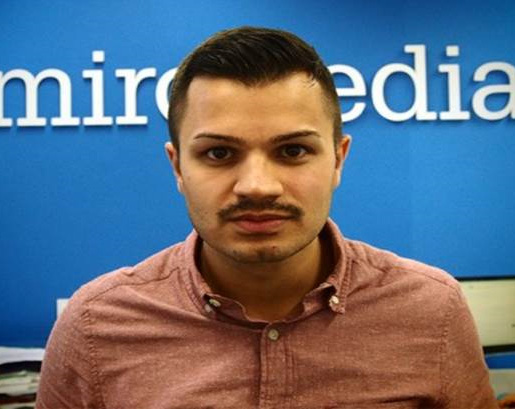 This week, we are featuring a guest blog written by Dean Ronnie, a UK-based marketing professional working for Miromedia on behalf of Conference Care.
At events today, it is increasingly getting harder and harder to capture people's attention. Time is precious and even if someone is attending your event, that's not to say you will have their full attention.
Face-to-face events are a great way for people to engage with your brand, but advancing technologies mean there are ever more ways for people to become distracted. The majority of your attendees will be carrying smartphones, tablets or laptop computers, all of which are devices distracting. The key to getting maximum attendee engagement though is to utilise these devices to your advantage. Once you are done with venue finding, you should then consider the technology you can employ to make use of the devices your attendees will be carrying.

Here, we look at 4 ways in which you can encourage interactivity at your next event by using your attendees' devices.
1. Dedicated event app
If you are expecting your event attendees to be utilising their devices for engagement with your event, then a dedicated event app is a must.
When creating an event app, you should consider the ways in which it will help attendees to benefit your event. Carefully consider the content that you present within the app, too little content and the app will swiftly be deleted, too much content and your attendees will quickly become bored and lose focus. Bear in mind that the screens of mobile devices are small so ensure the app contains content that is concise, to the point and can be easily scanned.
The key to the content that you utilise in your app is content that will be of assistance to attendees. Maps, event schedules and anything else that replaces paper documents are a good example of this content.
2. Utilising gamification
Throughout the world of business, gamification is increasingly being used as part of many varied strategies. An effective way of encouraging interaction, gamification is definitely something you should consider for your event.
Applying game-like mechanics in a non-gaming environment, gamification could ideally form a part of your event app. Â Adding interactivity to the app, gamification would allow you to offer challenges to your attendees in exchange for rewards.
Games create a new and exciting challenge and make for a truly unique event experience. By defining what you want attendees to achieve you can encourage them to perform tasks and actions they may not otherwise consider a priority. Ideas for challenges could include registering early for an event, visiting specific stands, networking with other attendees, submitting surveys, learning about new products etc.
The rewards that you offer in exchange for completing challenges are up to you; these could come in the form of valuable content or physical prizes. The key here though is to remember that the reward must be valuable enough to convince attendees to undertake the challenges.
3. Adding a live polling element to the event
Encourage your attendees to ask questions by using a specific app. Choose an app which enables attendees to ask questions and vote on polls in real time during a presentation, such as Omnience's Ontrac Mobile. These questions and polls can then be displayed on a big screen for all to see.
By giving your audience members the ability to ask questions and vote in this way, you will make them feel an active part of your event, rather than just feeling like a passive attendee. While allowing them to use their own device will put them in control, giving them the freedom to engage when they want to.
4. Making social media an important  part of your event
Integrating a social element into your event will allow your attendees to feel even more active.
To begin, consider developing an official hashtag for the event. Very simple but very effective, an official hashtag will mean all mentions of your event are easy to find and are categorised together. When developing your hashtag, ensure you use something that is easy to remember and is relevant to the event. Once you have the hashtag confirmed, advertise it everywhere so event attendees know to use it when referencing the event on social media.
Be sure to make good use of any Twitter conversations that are taking place about your event. Software such as Tweetwall will collate all mentions of your event and allow you to see what is being said about it in real-time. Updating live, this information can be put to great use by being displayed on TV screens or projected on to a wall, allowing everyone to be kept in the loop.
Of course, also be sure to update your social media accounts with content from the event as its taking place.